From the beginning of our story, Interior Environments has lived at the intersection of the unexpected: hard work running with imagination; big dreams displayed through small details; playful concepts with high-tech edges; human curiosity paired with innovative thinking.
At our core, Interior Environments is all about creating office spaces that reflect and enhance the fascinating people that actually use them.
Our highest goal is the element of surprise: delighting our customers and clients with spaces that exceed expectation and deliver delight.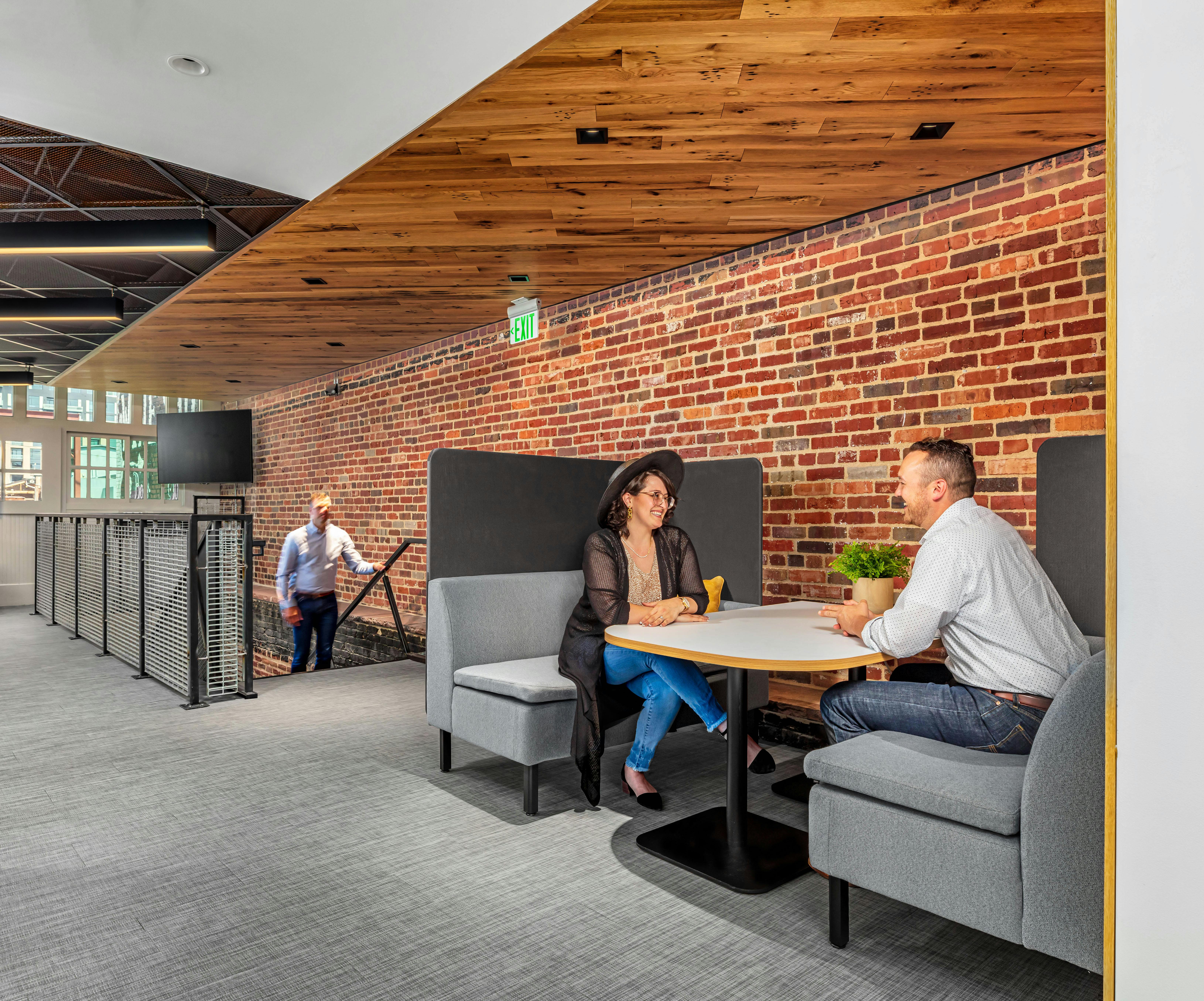 We really, really listen, seeing our work as "bridge-builder" between your vision and the farthest reaches of our creative imagination. Our process is every little bit as important as our product.
We hustle past trends, allowing here-and-now influences in work, while also making space for timelessness, longevity, and oh-so-soothing pragmatism.
We are obsessed with beauty, valuing the highest level of excellence and seeing each project as an opportunity for individual, unique expression. Because the best designers and the best creators are the ones willing to drop all conventional methods in favor of fresh ones.
Humans are wildly colorful creatures motivated by an entire spectrum of goals, aspirations, and desires. So why do so many of us set out to achieve our dreams in a navy-grey cubicle? Instead, we'll create custom workspaces as unique as you are.
Because when we do our best work, you can do yours.